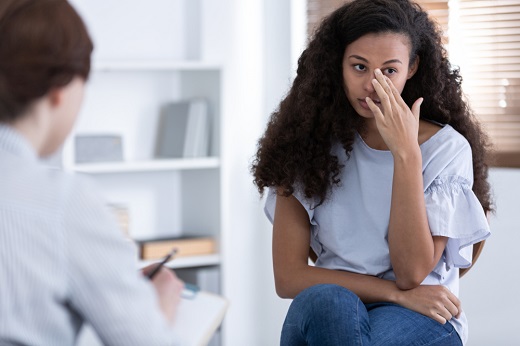 Most of us have something we don't like about our appearance, and we may fret about our flaws. People with body dysmorphia, also known as body dysmorphic disorder, have excessive thinking about their actual or perceived flaws or defects in their appearance. Factors like a history of trauma, societal pressures regarding appearance, and certain personality traits may contribute to the development of dysmorphia.
As a trusted provider of behavioral health services in Hendersonville, North Carolina, we share with you some of the characteristics of a person with body dysmorphia:
Excessive exercising or grooming
Trying to hide your body part under a hat, scarf, makeup, or thick clothing
Constantly comparing yourself with others
Having unnecessary plastic surgeries
Seeking reassurance
Other characteristics may include avoiding mirrors and feeling anxious, depressed, and ashamed about your appearance.
For most people, flaws in their body may be an imperfection that doesn't affect their daily, but for people with body dysmorphia, the imperfection is prominent and significant. A mental health professional will diagnose body dysmorphia according to the symptoms and how it interferes with an individual's daily life. Fortunately, mental health services in North Carolina offer therapeutic solutions to manage the symptoms of body dysmorphia.
Treating and overcoming symptoms of body dysmorphia is a part of our therapeutic services at DC Wellness Mental and Behavioral Health Services.
We provide clinically-proven strategies, including medications, cognitive behavioral therapy, individual psychotherapy, and other therapeutic approaches that help people overcome their negative thoughts and patterns concerning body dysmorphia. Our dedicated professionals ensure that the treatment plan is tailored to your unique needs and emphasize improving your overall well-being.
For more details about our behavioral therapy services, contact us!