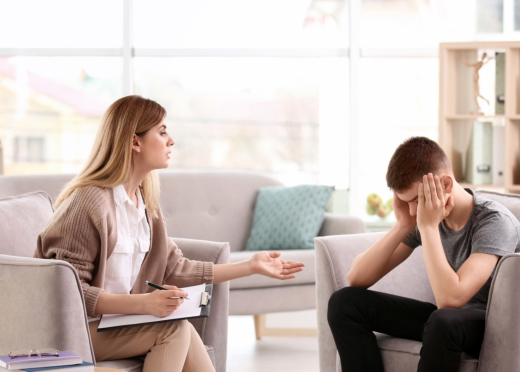 Are you familiar with cognitive behavioral therapy? With the many types of therapy that aim to help improve mental health, it's not surprising that a lot of people get confused with them.
To help you out, DC Wellness Mental and Behavioral Health Services has decided to shed light on cognitive behavioral therapy by answering a couple of inquiries you might have about the subject:
What is it?

Cognitive behavioral therapy, also known as CBT, is a type of talk therapy that is geared toward helping individuals inspect and better understand their own thoughts and feelings.

Who does it help?

This type of therapy is often given to people who have been diagnosed with ADHD, anxiety, depression, eating disorders, bipolar disorders, obsessive-compulsive disorder (OCD), sleep disorder, and other issues.

However, you don't necessarily have to be diagnosed with a certain condition to benefit from CBT. This form of therapy can also benefit individuals who suffer from fear, chronic stress, low self-esteem, along with other emotional struggles.

How does it work?

There are several steps that are included in CBT. For the most part, it involves:

Identifying the things that upset you.
Becoming aware of your own feelings toward said things.
Recognizing the type of thinking that is both negative and inaccurate.
Reshaping and changing a presently negative thinking process into one that is more positive.

CBT is usually shorter when compared to other types of therapy. However, the number of sessions you will undergo will still be determined on a case-to-case basis.

Where can you get it?

CBT is one of the mental health services in Hendersonville, North Carolina we offer. If ever you find yourself, a loved one, or a friend in need of it, don't hesitate to reach out to us. We're always ready to offer our assistance to you.
Remember, the earlier you start therapy, the sooner you will be able to enjoy the benefits that come with it. Take a step forward now and book an appointment.