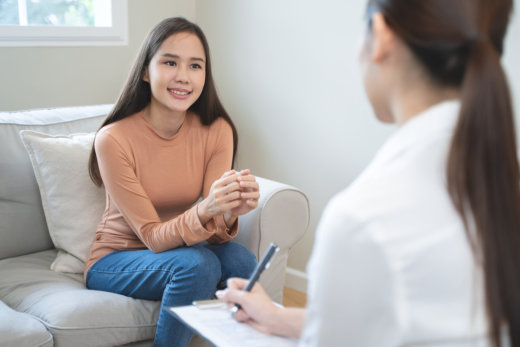 Poor emotional health can sometimes lead to mental health disorders. A few examples include chronic anxiety, stress, and depression.
Here at DC Wellness Mental and Behavioral Health Services, we provide mental health services in Hendersonville, North Carolina, to address both mental and emotional health issues. Here are some activities we think might help reduce the risk of emotional distress to promote overall emotional health at home:
Getting Plenty of High-Quality Sleep

Poor sleep can increase the risk of hormonal imbalances in the body, which can lead to negative emotions like anger, frustration, irritability, sadness, and anxiety. Hormonal imbalances are also one of the physical causes of many mental health issues.

Consider Psychotherapy

If you feel like you are struggling with your emotional health, cognitive behavioral therapy services like psychotherapy can help. With psychotherapy, clients are encouraged to express and explore their feelings, emotions, beliefs, and behaviors to uncover the root cause of mental health or emotional health issues.

Exercise Regularly

Like poor sleep, inactivity can also cause hormonal imbalances in the body that negatively impact mental and emotional health. Excess energy without an outlet can also increase the risk of anxiety issues and depression.

Socialize with Loved Ones

Spending time with others can provide both mental and emotional health benefits. A few notable examples include improved memory, healthier self-awareness, and an improved ability to limit internal and external distractions.
These were just a few of the many activities you could do to promote your emotional health and reduce the risk of mental health issues. We also offer behavioral health services in North Carolina to address mental health challenges.
For more information about our services, you can call us at 828-595-2748. Our services will also help promote mental health in Puerto Rico soon.